2018 VEGFEST PROGRAM
schedule of speakers
SPEAKER SCHEDULE
SATURDAY
KALE ROOM
CARROT ROOM
PEAR ROOM
11:00-12:00
"Treating the Cause to Prevent and Reverse Heart Disease" w/ Caldwell B. Esselstyn, Jr., MD
"Reinventing What Goes in a Salad" Cooking Demo w/ Ramses Bravo
12:30-1:30
"Alzheimer's, Brain Health, & Diet" w/ Dean Sherzai, MD, PHD(C), MPH, MAS & Ayesha Sherzai, MD
"Earth-friendly Diet: How Plant-based Eating Saves Wildlife and Fights Climate Change" w/ Stephanie Feldstein
"Anti-Inflammatory Foods and How to Add Them to Your Meals" Cooking Demo w/ Beverly Lynn Bennett
2:00-3:00
"The Vegan Revolution: Past, Present and Future" w/ Seth Tibbott
"Healthy, Delicious, and Easy (w/ Chef James Sant)" Cooking Demo w/ Vesanto Melina, MS, RD
3:30-4:30
"Why the Animal Rights Movement Will Win" w/ Zoe Rosenberg
"Animal Justice is Racial Justice" (w/ baked goodies from Blackstreet Bakery) w/ Cameron Whitten
"Easy Vegan Baking starring Cream Cheese Carrot Cake" Cooking Demo w/ Daniela Lais
5:00-6:00
"Deconstructing Paleo & Ketogenic Diets" Brenda Davis, RD
"Healthy Made Delicious" Cooking Demo w/ Chef AJ
SUNDAY
KALE ROOM
CARROT ROOM
PEAR ROOM
11:00-12:00
"Are Meat, Milk, & Fish Nutritional Necessities?" w/ Brenda Davis, RD
"Why the Animal Rights Movement Will Win" w/ Zoe Rosenberg
"Easy Vegan Baking & Making for Vegans on the Go" Cooking Demo w/ Daniela Lais
12:30-1:30
"Animal Justice is Racial Justice" (w/ baked goodies from Blackstreet Bakery) w/ Cameron Whitten
"Eat Up, Slim Down, & Get Healthy" w/ Chef AJ
2:00-3:00
"Inside Perspective into Successfully Starting & Running a Farm Sanctuary" w/ sanctuary founders from Green Acres, Out to Pasture, & Wildwood, moderated by Chelsea Davis
"Rising Upward with the Nonviolent Environmental Movement" w/ Arvin Paranjpe, MS, JD
"French Toast for the Whole Week" Cooking Demo w/ Ramses Bravo
3:30-4:30
"Alzheimer's, Brain Health, & Diet" w/ Dean Sherzai, MD, PHD(C), MPH, MAS & Ayesha Sherzai, MD
"5 Ways You Can Help Change the World" w/ Stephanie Feldstein
"Tips and Tricks for Cooking Vegan for One" Cooking Demo w/ Beverly Lynn Bennett
5:00-6:00
"Food Prep Using Whole Foods (w/ Chef James Sant)" Cooking Demo w/ Vesanto Melina
KIDS & TEENS SCHEDULE
TIME
SATURDAY
SUNDAY
Exhibit Hall Hours in the Teens' Area
Canvas Bag Decorating, Button & Magnet Making, Vision Boarding, Photo Booth
Canvas Bag Decorating, Button & Magnet Making, Vision Boarding, Photo Booth
Exhibit Hall Hours in the Kids' Area
Scavenger Hunt, Make Your Own Play-Dough, Free Face Painting, Photo Booth
Scavenger Hunt, Make Your Own Play-Dough, Free Face Painting, Photo Booth
11:00 am
Story Time with The Raven Corps
Story Time with The Raven Corps
Noon
Speed Story-Telling for Teens (w/ a raffle!)
Speed Story-Telling for Teens (w/ a raffle!)
1:00 pm
Story Time with The Raven Corps
Nutrition Habits to be your Healthiest Self! w/ Nutritionist & Athlete Wilfredo Benitez AND Story Time with The Raven Corps
2:00 pm
Snacks on a Budget for Teens
Snacks on a Budget for Teens
3:00 pm
Story Time with The Raven Corps
Story Time with The Raven Corps AND Oodles of Doodles w/ Steven Christian
PLANT-POWERED fitness stage
FITNESS STAGE SCHEDULE
SATURDAY
SUNDAY
11:00 am
Medical Qigong w/ Suman Barkhas
Jazzercise w/ Joelle Rash
Noon
Barre w/ Brandee Bice
Barre w/ Adrienne Orpheus
1:00 pm
Vegan Running Panel
Yoga w/ Annie Ory
2:00 pm
Jazzercise w/ Joelle Rash
Tai Chi for Balance w/Suman Barkhas
3:00 pm
Nia w/ Vickie Saito & Al Wright
Bollywood Fitness w/ Neeta Singh
2018 Portland VegFest Presenters
Chef AJ has been devoted to a plant-exclusive diet for over 40 years. She is the host of the television series Healthy Living with CHEF AJ which airs on Foody TV. With her comedy background, she has made appearances on The Tonight Show Starring Johnny Carson, The Tonight Show with Jay Leno, The Late Show with David Letterman and more. A chef, culinary instructor and professional speaker, she is author of the popular book Unprocessed: How to Achieve Vibrant Health and Your Ideal Weight, which chronicles her journey from an obese junk-food vegan faced with a diagnosis of pre-cancerous polyps, to learning how to create foods that nourish and heal the body. Her latest bestselling book The Secrets to Ultimate Weight Loss: A Revolutionary Approach to Conquer Cravings, Overcome Food Addiction and Lose Weight Without Going Hungry has received glowing endorsement.
Based in Los Angeles, Chef AJ teaches a monthly sold-out seminar featuring cooking instruction, nutritional science and song parodies, all delivered with comedic panache. Never content to leave her audience with mere "just do it" advice, she teaches how to create meals to transform their health, how to deal with cravings and food addiction and addresses the emotional side of eating. She is the creator of the Ultimate Weight Loss Program, which has helped hundreds of people achieve the health and the body that they deserve.
Chef AJ was the Executive Pastry Chef at Santé Restaurant in Los Angeles where she was famous for her sugar, oil, salt and gluten free desserts which use the fruit, the whole fruit and nothing but the whole fruit. Chef AJ is also creator of Healthy Taste of LA and the YouTubecooking show The Chef and the Dietitian,. Chef AJ holds a certificate in Plant-Based Nutrition from eCornell University and is proud to say that her IQ is higher than her cholesterol. In 2018 she was inducted into the Vegetarian Hall of Fame.
Suman has traveled as a yoga monk, teaching Yoga and Tai chi throughout forty-six countries and currently resides in Eugene, Oregon USA, as a holistic wellness coach. Suman first recieved training in yoga and tai chi in Mongolia and China. He Studied with tai chi masters Dr. Paul Lam in USA and Jan Gun De of Beijing University China. Suman took initiation in classical yoga meditation in 1991 and in 1993 took yoga monk training in Benares, India. And studied Social Service Work 1993-1994 in Ydresfors, Sweden, at the International School of Social Service. Following these trainings, he taught yoga as well as taichi and promoted social service throughout Asia, Europe, Scandinavian countries and last 17 year in the United States. Suman has been teaching about 20-22 classes a week locally focusing in yoga, meditation, tai chi, qigong, and yoga therapy. He is also director of the Yoga school, 200/500 hours by National Yoga Alliance "Holistic Yoga Teacher Training" 200 and 300 hours certification programs. He is also involved with the Tai Chi - Moving for Better Balance fidelity workgroup for the Oregon Health Authority and is responsible for all new 600 instructors trainings. Totally trained over 1200 Tai chi instructors throughout USA. Now he works part time teaching "Holistic Health" program at Oregon Heart and Vascular Institute affiliated with Peace Health non profit organization and traveling to teach internationally.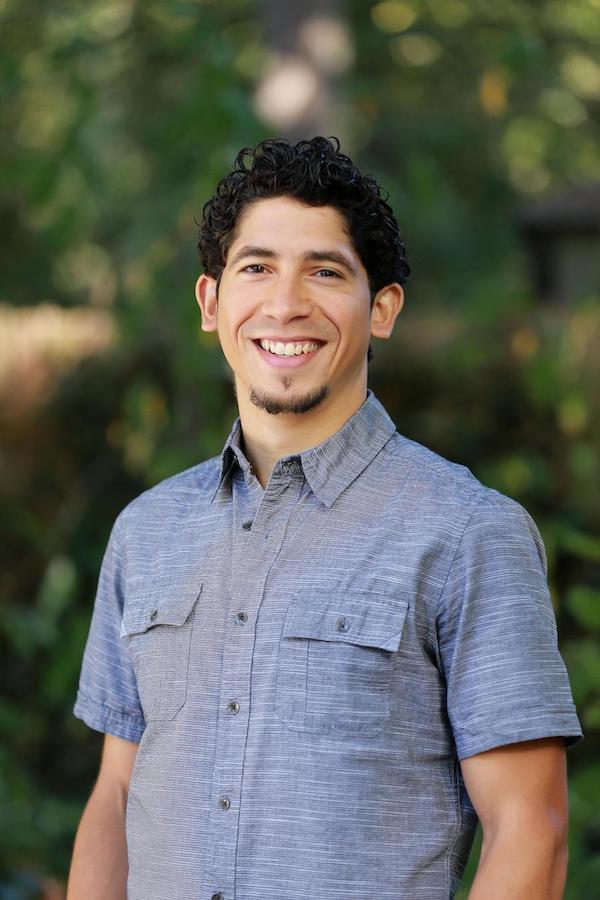 WILFREDO BENITEZ, MSN, M.ED
Will is a professional nutritionist and an avid runner and soccer player living in Portland with his wife, Valentina, who is studying to be a naturopathic doctor.
Equipped with a Master's degree in Nutrition, Will helps people improve their health and reach their goals by optimizing their nutrition. Through his business, On Pace Wellness, Will counsels people with many different concerns or goals.
Whether it's to address a health concern, improve sleep, manage energy levels, recover from an injury, or to ensure general health and wellness levels are at an optimum, nutrition is important. Will's individualized approach to nutrition coaching is designed to meet you where you are and take you to where you want to be in a way that is realistic for you and sustainable.
Beverly Lynn Bennett is an experienced vegan chef and baker, cookbook author, food writer, and animal advocate who is passionate about showing the world how easy, delicious, and healthful it is to live and eat as a vegan. Before she was twenty, Beverly had become a certified foodservice operations manager, and in 1989 she obtained a culinary arts degree from the University of Akron, Ohio. While working in natural foods stores and vegetarian restaurants, Beverly encountered many people with food allergies and sensitivities. To expand her culinary repertoire, she began developing more vegan recipes for those who follow special diets, like raw, low-fat, sugar-free, and/or wheat-free/gluten-free.
Vegan since the early 1990s, Beverly's work has appeared in many national and international print publications, on public television and DVD, and all over the Internet. In the late 1990s, she began using the moniker "The Vegan Chef" and has been hosting and posting recipes on the website (veganchef.com) since 1999. Her website features hundreds of her vegan recipes, themed and special occasion menu ideas, and links to other websites that offer information on a wide range of health, nutrition, environmental, animal, and other vegan related issues. Soon after developing her website, Beverly ventured into writing books on the vegan lifestyle, vegan baking and cooking, and special diets, and she is the author or coauthor of sixteen books.
Beverly currently lives and works in the vegan-friendly city of Eugene, Oregon, where her love of organic, healthy, and exciting foods fuels a passion for developing innovative vegan recipes. In her spare time, she can often be found advising others on all things vegan, developing new culinary creations (an increasing number of which are raw and/or gluten -free), and helping to educate on issues including animal rights, environment, and health, through her cooking demos and speaking engagements.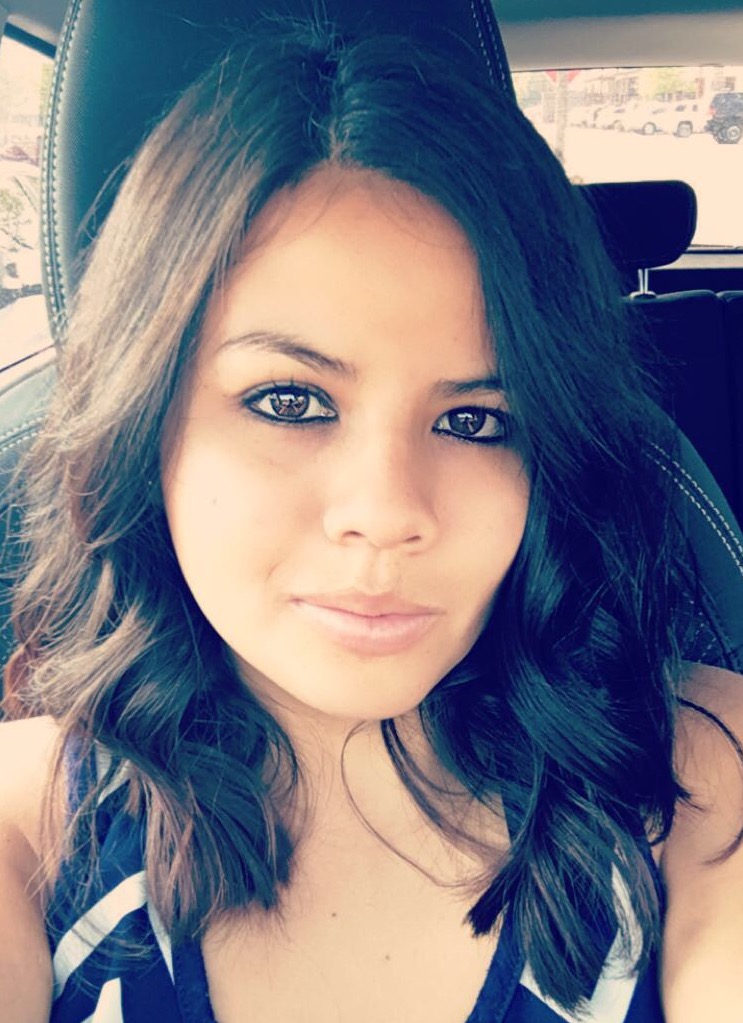 Brandee was born in Villa Elisa, Paraguay and raised in Jupiter, FL. Her love for dance started when she was 3 years old and still continues on. Brandee danced competitively in middle school and was on her high school's Dance Team for all 4 years where she was captain her senior year. She also was in chorus and did color guard and winter guard with the school's marching band. In July 2016, Brandee and her fiancé took a trip to Oregon to visit and fell in love with Portland. One month later they moved out to Portland and that is when she came across Pure Barre. Already living a healthy plant-based vegan lifestyle and having a movement background Brandee became inspired by Pure Barre's fitness technique to the point it became addicting. "Pure Barre is such a positive environment, loving, and a fun workout. I love taking class and feeling so strong afterwards that I feel I can take on the world. I have to be strong to save all the animals." While not working and teaching at Pure Barre, Brandee loves to read, meet new people, eat lots of delicious food and volunteer at animal sanctuaries.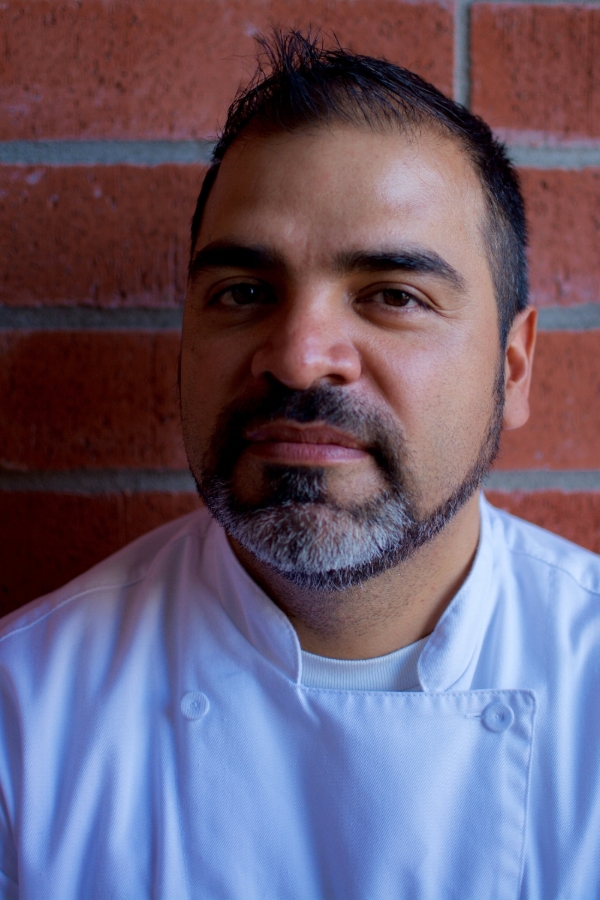 Chef Ramses is the executive chef for True North Health in Santa Rosa California. Although he trained as a regular chef, with a little intervention by the universe, he found himself working as a vegan chef, and has been doing it for almost 11 years now. He is the author of Bravo Cookbook and Bravo Express. He teaches adults and kids how to cook healthy meals in many states, including California, Washington, Texas and Oregon.
Born and raised in Sacramento, CA, Steven grew up playing sports his whole life. Mainly football, basketball, and baseball. He was fortunate enough to excel in football and earn a scholarship at the University of Hawaii. During his college career, he injured his hips and had to get hip surgery. It was then that he began to explore art and comics. It became an avenue of self-expression as well as therapy. Jump to 3 years later, he hung up the cleats, received his Master of Arts from Oregon State, and is now studying to apply to Medical School. In hopes of reinventing himself as a visual artist, he aims to create a series that reflects his environment, and inspire and promote creativity.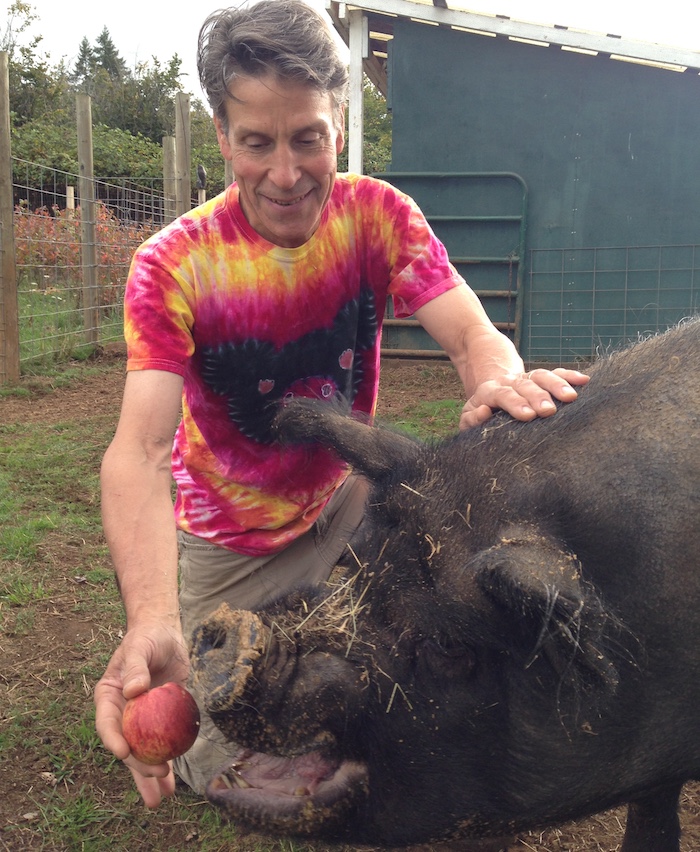 In high school John read Henry David Thoreau's story of planting extra rows of plants in his garden for the animals to eat. While other farmers chose to shoot the deer and rabbits that invaded their gardens, Thoreau chose compassion over cruelty. Several years later in 1970 watching a fish he had caught dying in the boat forced John to confront the reality of killing an animal and turned him into a vegetarian (and later vegan).
As a child, Kit cared for goats, sheep, horses, rabbits, chickens and a cow on her parents' farm. Witnessing the slaughter of numerous farm animals made her question the necessity of killing and eating her animal friends. Years later when her older brother returned from Vietnam as a vegetarian, he vowed never to participate in the killing of anything, human or animal. Impressed, Kit went vegetarian in 1976 and vegan in 2000. Today, Kit runs Out to Pasture Animal Sanctuary with her husband John in addition to working in Portland during the week.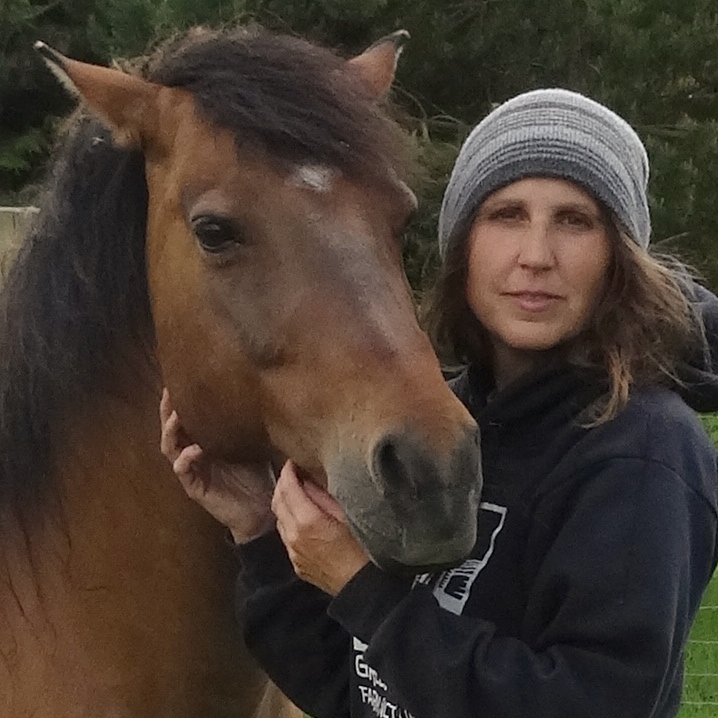 For as long as I remember I have felt a deep connection with, and love for, animals. I grew up in a small town surrounded by animals from cats and dogs to horses and sheep. In the early 80's by chance I picked the magazine "Animal Agenda" and made the monumental discovery that I wasn't alone in my compassion for animals. This pivotal moment also introduced me to the horrors of factory farming making me a vegetarian at 13years old. My college years in San Francisco were spent volunteering at The Fund For Animals and attending every protest possible. This is when I first learned of veganism and have been vegan for 30 years. I always knew I wanted to spend my life helping animals and after surviving stage three colorectal cancer I realized I better get started the important things. So in 2011 my husband John and I founded Green Acres Farm Sanctuary with the mission to create compassion through rescue, education and service. It is rewarding to know my husband and I along with hundreds of volunteers have helped over 500 animals and counting at Green Acres Farm Sanctuary. I invite all of you to join us.
It is clear that Chelsea dedicates her life to helping animals when you look at her involvement in the movement. She is a former coordinator for FARM's Animal Rights National Conference, Portland VegFest, the Northwest Health and Nutrition Conference, and has coordinated national outreach campaigns, toured on Warped Tour doing vegan outreach as well as organized and participated in countless protests against the use of animals, outreach events and fundraisers. She believes in connecting, collaboration, and impacting through everyday life. She is the creator of an international Facebook group that has brought several hundred large vegan event organizers together to learn from and support one another and is part of a new monthly Portland Animal Activists meeting that invites leaders and newbies to come together to effectively discuss strategies and inner movement collaborations. Chelsea currently sits as Chair of Fundraising Events Standing Committee for Out to Pasture Animal Sanctuary.
Brenda Davis is an internationally acclaimed speaker and co-author of 10 books, including Becoming Vegan, The Kick Diabetes Cookbook (in press), Becoming Raw, and The Raw Food Revolution Diet. She is a past chair of the Vegetarian Nutrition Dietetic Practice Group of the Academy of Nutrition and Dietetics. Brenda is currently involved in a major diabetes intervention research project in the Marshall Islands, where diabetes is rampant. Sixty years ago, diabetes was virtually unheard of in the Marshall Islands, but now close to 50% of adults older than 35 have type 2 diabetes. www.brendadavisrd.com.
CALDWELL B. ESSELSTYN, JR., MD
Caldwell B. Esselstyn, Jr., received his B.A. from Yale University and his M.D. from Western Reserve University. In 1956, pulling the No. 6 oar as a member of the victorious United States rowing team, he was awarded a gold medal at the Olympic Games. He was trained as a surgeon at the Cleveland Clinic and at St. George's Hospital in London. In 1968, as an Army surgeon in Vietnam, he was awarded the Bronze Star.
Dr. Esselstyn has been associated with the Cleveland Clinic since 1968. During that time, he has served as President of the Staff and as a member of the Board of Governors. He chaired the Clinic's Breast Cancer Task Force and headed its Section of Thyroid and Parathyroid Surgery.
His scientific publications number over 150, "The Best Doctors in America" 1994-1995 published by Woodward and White cites Dr. Esselstyn's surgical expertise in the categories of endocrine and breast disease. In 1995 he published his bench mark long-term nutritional research arresting and reversing coronary artery disease in severely ill patients. That same study was updated at 12 years and reviewed beyond twenty years in his book, Prevent and Reverse Heart Disease, making it one of the longest longitudinal studies of its type. It is most compelling, as no compliant patients have sustained disease progression. Today, beyond 20 years compliant patients continue to thrive.
Dr. Esselstyn and his wife, Ann Crile Esselstyn, have followed a plant-based diet for more than 26 years. Dr. Esselstyn presently directs the cardiovascular prevention and reversal program at The Cleveland Clinic Wellness Institute. www.heartattackproof.com.
Stephanie Feldstein is the Population and Sustainability Director at the Center for Biological Diversity, where she heads a national program that addresses the connection between human population growth, overconsumption, and the wildlife extinction crisis. She created the innovative Take Extinction Off Your Plate campaign, and her work has been featured in The Huffington Post, NPR, Salon, The Guardian, The Washington Post, and more. She is the author of The Animal Lover's Guide to Changing the World: Practical Advice and Everyday Actions for a More Sustainable, Humane, and Compassionate Planet.Learn more at www.StephanieFeldstein.com and www.TakeExtinctionOffYourPlate.com.
Daniela Lais is a journalist, award-winning cookbook author, chef and baker. Originally from Austria, she currently lives in Portland, Oregon. She is the author of Simply Vegan Baking and Vegan Lunchbox, and her newest book is DK's Vegan on the Go. Her book Easy Vegan Baking will be released in the US in October, the book is entirely about vegan baking. Daniela loves bicycling, traveling, good coffee and food, vegan baking and cooking. She has lived a vegan lifestyle for over sixteen years. Her books are available around the world and in different languages.
Vesanto Melina is the co-author of 13 books on vegan and vegetarian diets, including 8 with Brenda Davis, RD. She is also the lead author of the current position paper on vegetarian diets for the Academy of Nutrition and Dietetics, and has taught nutrition and the University of British Columbia and at Bastyr University in Seattle and now teaches at Living Light International. Vesanto received her Master's degree in Nutrition at the University of Toronto, and is the recipient of the prestigious Ryley Jeffs Award from Dietitians of Canada. rawfoodchef.com becomingvegas.ca nutrispeak.com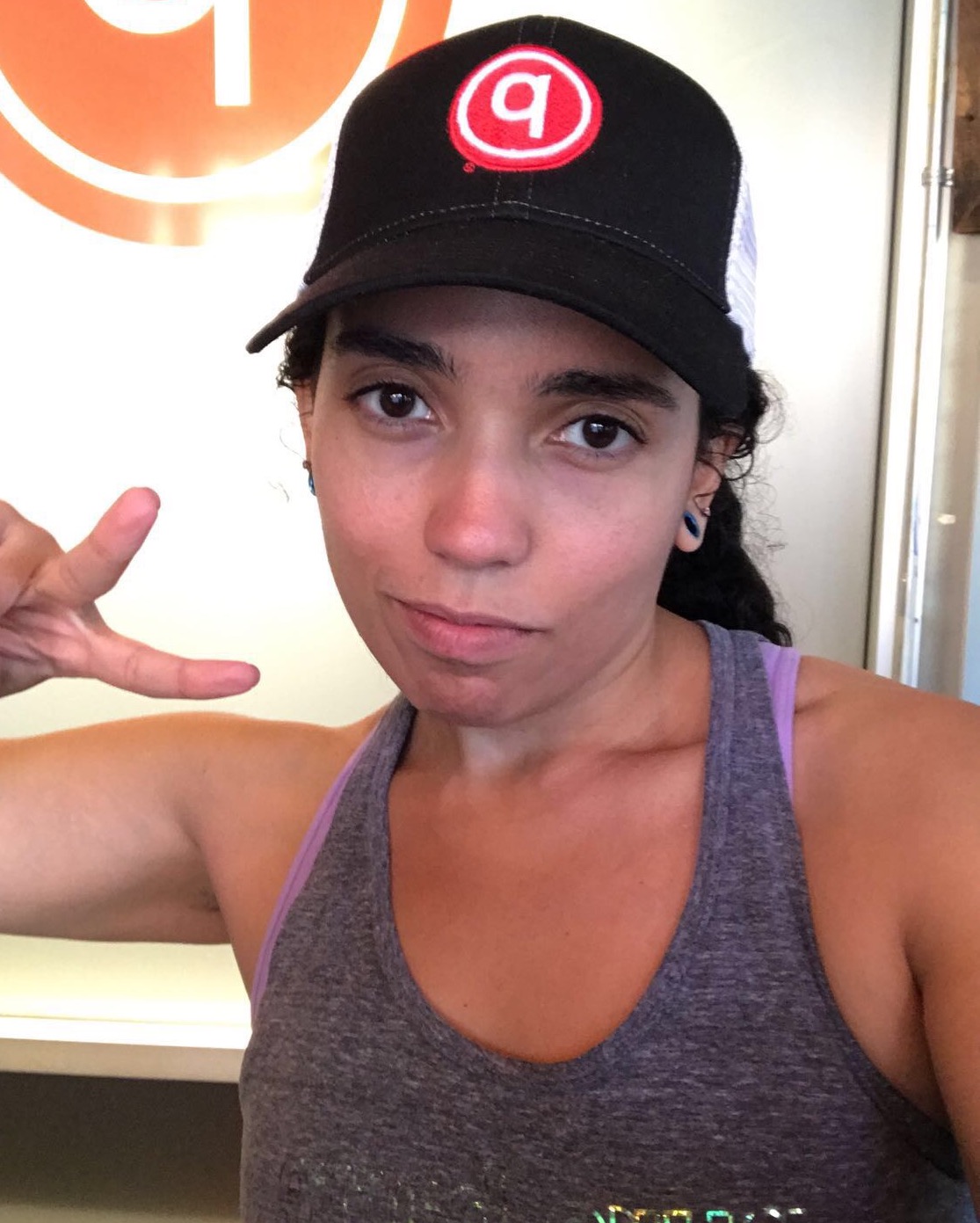 Adrienne Orpheus is a fitness instructor and artist from Boston, Massachusetts. Vegan since 2008, Adrienne is passionate about promoting veganism for the animals and the environment. You can follow their adventures on Instagram @adorpheus
Arvin Paranjpe co-founded and hosts unitedinheart.com, a vegan blog and 3-part video series that explains the climate emergency and that timely vegan reforestation will sequester enough carbon to halt climate change. He also hosts a free, weekly meditation group in the Portland area through the Blue Mountain Center of Meditation. Arvin received his master's degree in Biotechnology from Johns Hopkins University and his law degree from Washington University in St. Louis. During his day job, he manages a portfolio of intellectual property assets on behalf of a large Oregon university. (All of Arvin's technologies do not involve animal experimentation.) The idea is to license these innovations to companies that will incorporate them into new products that will improve lives and/or healthcare. However, Arvin believes perhaps the greatest discovery of our time is that we can halt climate change through veganism if we spread the word fast enough. United in Heart has two notable vegans on their Advisory Board: Dr. Will Tuttle and Dr. Sailesh Rao, Exec. Dir. of Climate Healers. Dr. Rao discovered that reforestation of the extra land made available through veganism sequesters huge sums of carbon – more than the carbon released from 1750 – 2016!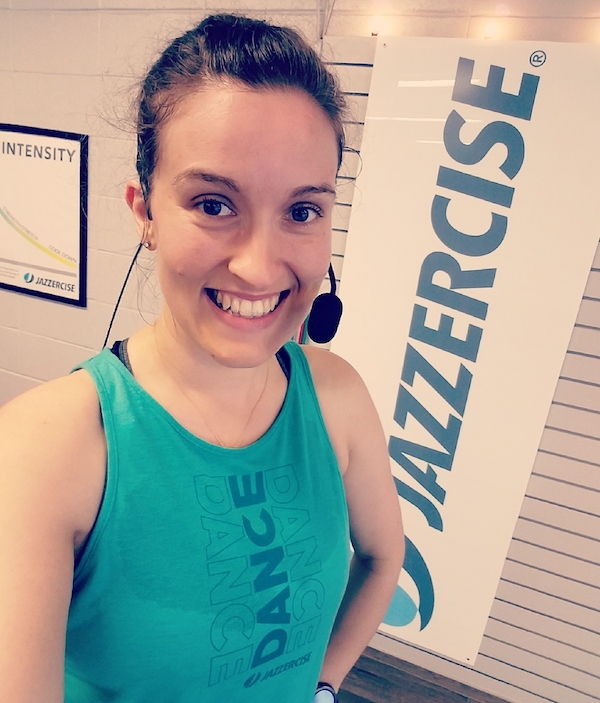 With many years experience in a wide variety of dance styles, Joelle discovered Jazzercise as a FUN way to get moving after identifying fitness and movement as an important facet of a healthy lifestyle. For nearly 50 years, Jazzercise has remained at the forefront of the boutique fitness industry with a perfect blend of dance, strength training, kickboxing and pilates style moves. Soon after falling in love with the program, Joelle became an instructor at Milwaukie-Sellwood Jazzercise Studio, and enjoys the opportunity to motivate others. She spends her days working for the 100% vegan food distributor, Earthly Gourmet, and serves NW Veg as Eastside Potluck Coordinator.
Zoe Rosenberg is a 16 year old animal rights activist. She is the founder of Happy Hen Animal Sanctuary, and an organizer for the grassroots animal liberation network, Direct Action Everywhere. Zoe travels the country giving speeches on behalf of animals. Most notably, in October of 2017, she gave a TEDx talk at age 15.
When not training and fine tuning her plant-based nutrition strategies to run ultramarathons Lisa Ryan is busy in her role as Education Outreach Coordinator and animal caregiver at Wildwood Farm Sanctuary, volunteering and doing activism for various organizations and causes, and being a full-time homeschool educator to three awesome vegan kiddos.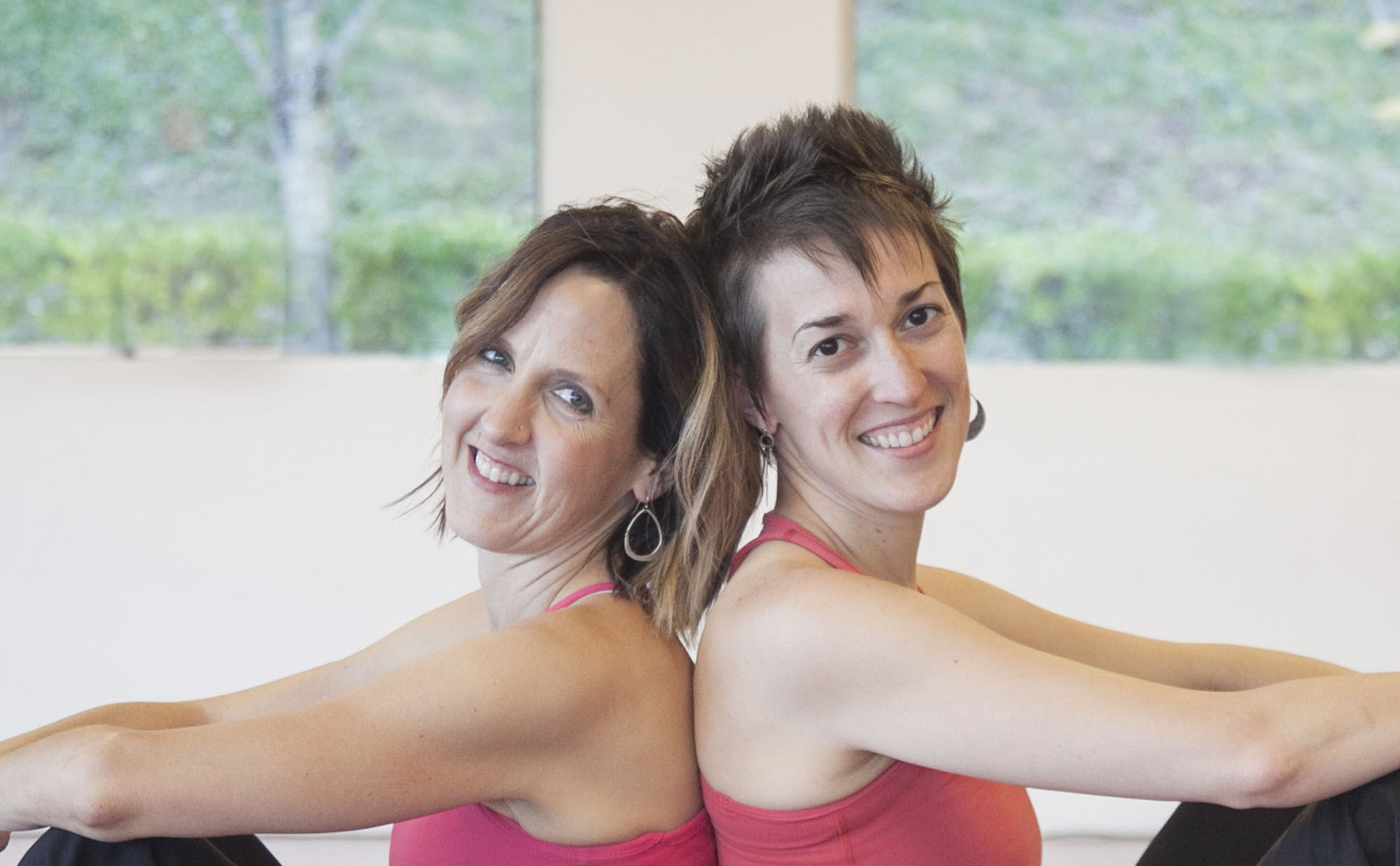 Vickie Saito is a dancer and choreographer, E-RYT500 Yoga teacher, NASM Certified Personal Trainer, MELT Instructor, and Plant-Based Nutrition Specialist. Her depth of study and more than 28 years of experience in the health and fitness disciplines has fueled her philosophy that we all have the innate capacity to heal, find wholeness, and radiant health. On the dance floor, Vickie is known for her open-hearted, expressive teaching style and ability to tailor movement to all levels and abilities. Her yoga classes offer a blend between vinyasa (flowing) and restorative (calming) asanas, and are deeply rooted in the universal principles of alignment and mindfulness practices.
Plant-food chef James Sant, has been a professional artist for the past 30 years. Though much of this was dedicated to visual arts (sculpture, clay art, photography, and art administration) his ardent exploration of healthy food has been a lifelong journey. In the eighties his focus was upon vegetarian and Macrobiotic training. In the nineties, this expanded to include Thai food culinary courses and an avid exploration of wild fermentation.
In 2010, James was very seriously injured and chose to avoid unnecessary surgeries and prescription drugs though studying plant food as medicine. This choice would dramatically expedite his healing process, improve his health, and pave the way to a passionate new career. He completed his Mastery of Raw Vegan certification training at Living Light Culinary Institute in 2013. In addition he received his Raw Vegan Pastry Arts and Gourmet Raw Chef certifications. He was invited to join the teaching staff at Living Light in 2013.
Today James is the Culinary Programs and Creative Director of Living Light International (rawfoodchef.com). He teaches vegan and raw plant-based recipe development, personal coaching, and the art of food photography to students from around the globe. As a registered Yoga instructor, he promotes optimal health through the daily practice of physical, nutritional and spiritual understanding. His mission is to be an active participant in actualizing and manifesting a global understanding of the integral relationship between plants and a healthy lifestyle.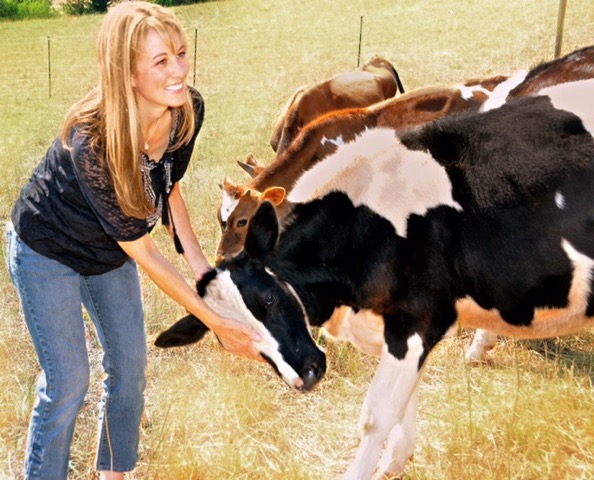 Ever since I was a child spending most my summers growing up on my grandparents farm, I've had a passion for rescuing animals and saving the environment. At the age of 12 years old, after seeing a television program about the hunting of Canadian harp seals for their fur, I formed my first activist group called "Save Our Seals," collecting signatures and planning our members trip to stop the seal hunt. Although that trip never happened, I knew what path my life would be on from that day forward, which would be helping animals and the environment. Following high school I earned my degree in animal science and became a licensed veterinary technician working in a mixed animal practice in 1995 where I still work today. While working as a veterinary technician I earned my license to rehabilitate wildlife and began volunteering at the Portland Audubon Society Wildlife Care Center, when not working for Newberg Veterinary Hospital, for many years and loved it. When I had the fortunate opportuntiy to take over my grandparents farm, I wanted to make a difference by using my knowledge of farm animals and veterinary technician skills by creating Wildwood Farm Sanctuary, a sanctuary and refuge for wildlife and abused, neglected farm animals where our mission is to promote compassion and inspire change in the way society views and treats animals.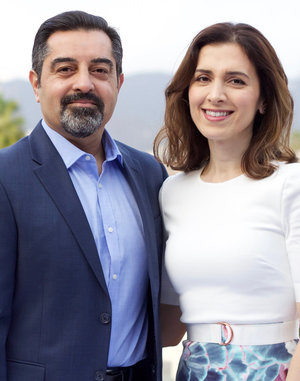 DEAN SHERZAI, MD, PHD(C), MPH, MAS
& AYESHA SHERZAI, MD
As Co-Directors of the Alzheimer's Prevention Program at Loma Linda University Medical Center, the Sherzais, through research and their extensive collective medical backgrounds, work to demystify the steps to achieving long-term brain health and the prevention of devastating diseases such as Alzheimer's and dementia.
Dean Sherzai, MD, PhD(c), MPH, MAS trained in Neurology at Georgetown University School of Medicine, and completed fellowships in neurodegenerative diseases and dementia at the National Institutes of Health and UC San Diego. He also holds a PhD in Healthcare Leadership with a focus on community health from Andrews University.
Ayesha Sherzai, MD is a neurologist and co-director of the Alzheimer's Prevention Program at Loma Linda University where she leads the Lifestyle Program for the Prevention of Neurological Diseases. She completed a dual training in Preventative Medicine and Neurology at Loma Linda University, and a fellowship in Vascular Neurology and Epidemiology at Columbia University. She is also a trained plant-based culinary artist. teamsherzai.com.
Bollywood fitness with Neeta is a program that combines dancing for fun and fitness with sexy, hip bhangra music and dances. Its 30 minutes of high energy dance workout consist of serious cardio and stretching that happens while learning the basic moves of the dance craze inspired by Bollywood musicals. Exotically beautiful entrepreneur and Indian dance expert Neeta Singh takes her instruction with a modern sense of play and fun and teaches you choreography with her easy to follow bollywood dance moves. No dance experience required. All welcome. Fun with a capital F. It's a good way to shake up your regular workout. Come shake with me!
Seth Tibbott founded Turtle Island Foods, dba "The Tofurky Company" in 1980 on $2,500, his life savings from his 8-year career as a teacher/naturalist in the Portland, Oregon public schools. The company's first product, tempeh (a fermented soy bean cake from Indonesia), was made and delivered in small batches to fledgling natural food stores in Portland and the west coast.
The first 9 years in business were a financial struggle. America was not quite ready for tempeh yet and Seth's take-home pay averaged $290 for those years. Living the dream but losing his shirt, Seth rented four trees in 1984 near the tempeh shop for $25.00 per month and built a 3-story tree house in which he lived for the next 7 years.
In 1995, the company's fortunes changed with the introduction of the first Tofurky roasts at Thanksgiving. 500 roasts were sold that year throughout the Pacific Northwest but soon a larger, national market came calling.
Today, 38 years after its founding, Tofurky is still a family owned, independent enterprise and Seth is the company's Chairman and stepson, Jaime Athos is now CEO, carrying the dream forward. Tofurky is a model of "slow growth" and is unique for never having any equity investment except for $17,000 from Seth's brother Bob in 1989. Today, Tofurky products are sold in over 21,000 stores worldwide on 6 of 7 continents and are made in a new eco production plant built to LEED Platinum standards. Seth has been overseeing Tofurky sales in the export market for the past 4 years which has afforded him the opportunity to witness firsthand the current explosion of veganism throughout the planet.
Cameron is a 27-year-old civic entrepreneur, storyteller, a community activist in Portland, Oregon. He has almost a decade of leadership with nonprofit, civic, and political causes, such as Occupy Portland, Know Your City, and Portland's Resistance. He currently serves as Interim Executive Director with Q Center and as the Lead Advocate with Brown Hope.
Allison "Al" Wright is a Black Belt Nia Teacher, MELT Method Instructor, and specialist in adapting Nia For Kids. Known for her passion for music, Al loves to teach people how to hear music with their whole body. Her classes blend conscious movement with athleticism, personalization, sound healing, self-expression, and playful creativity that will leave you sweaty and inspired–all the while inviting you to fall in love with sensation.